Welcoming conference for new graduate students was held at the lecture hall of School of Management in the evening of 3 September. Participants included LIANG Liang, executive dean, HUA Zhongsheng, deputy dean, ZHAO Dingtao, deputy dean, CAO Weilin, secretary of Party Committee, RUI Feng, deputy secretary of Party Committee, chair of every department, representatives of teachers, teaching secretaries for graduate students, responsible teachers for students' affairs and class advisors for new students, and the meeting was hosted by prof. ZHAO Dingtao.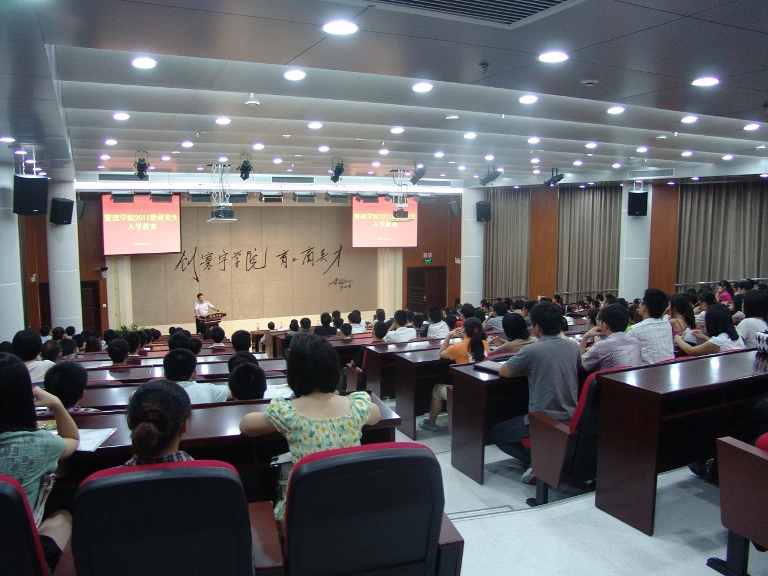 LIANG Liang firstly welcomed new students. He reviewed the foundation and development experience of the School and Management and introduced the current status and future planning of the school. He hoped all the students can make use of the rapid development of the School of Management to learn hard and benefit much.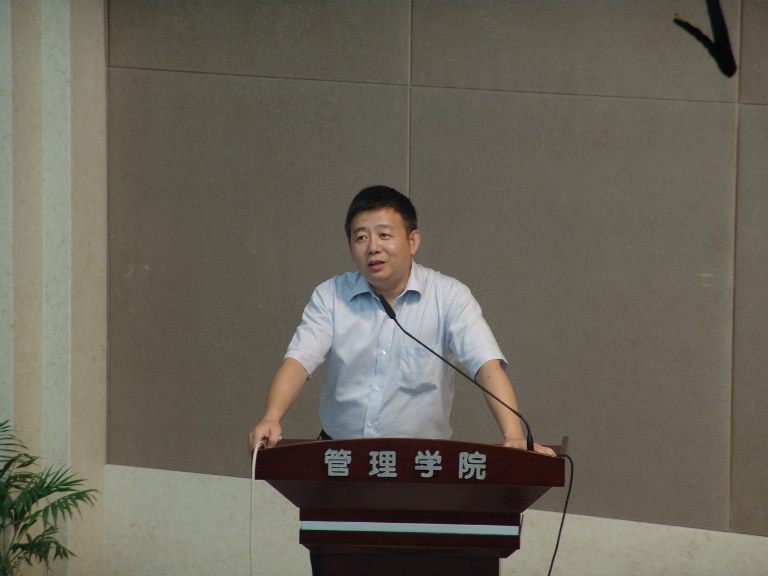 At the same time of welcoming new students, prof. HUA Zhongsheng stressed the characteristics of graduate stage. He said that graduate stage is a new stage of learning, which turns from receiving knowledge to creating knowledge, so that higher initiative and better self-consciousness is needed. At the last, prof. HUA emphasized the importance of integrity in academic research and encouraged students to communicate more with their supervisors. He hoped students could achieve success in varying disciplines and fields of the school.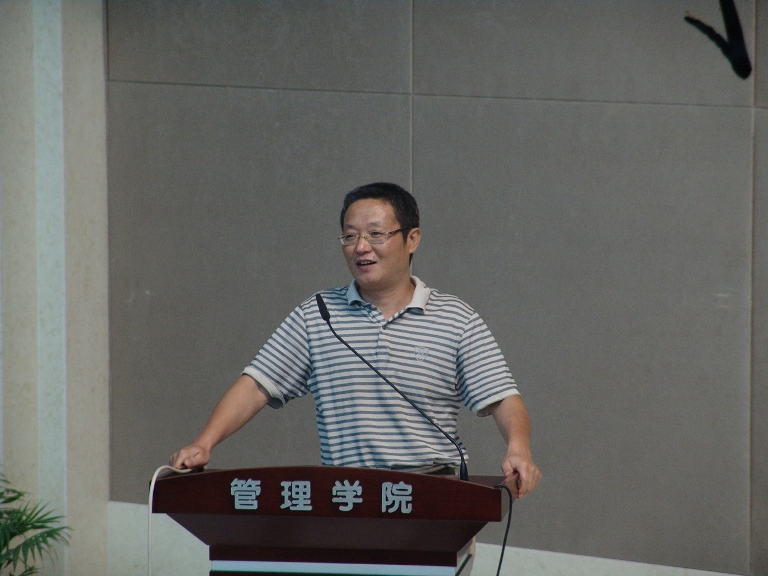 Prof. HU Taizhong from Department of Statistics and Finance had a brief introduction to selection of supervisor, personal quality education and personal life details. He stated that graduate students should pay attention to personal quality when doing research work, so as to better meet future requirements.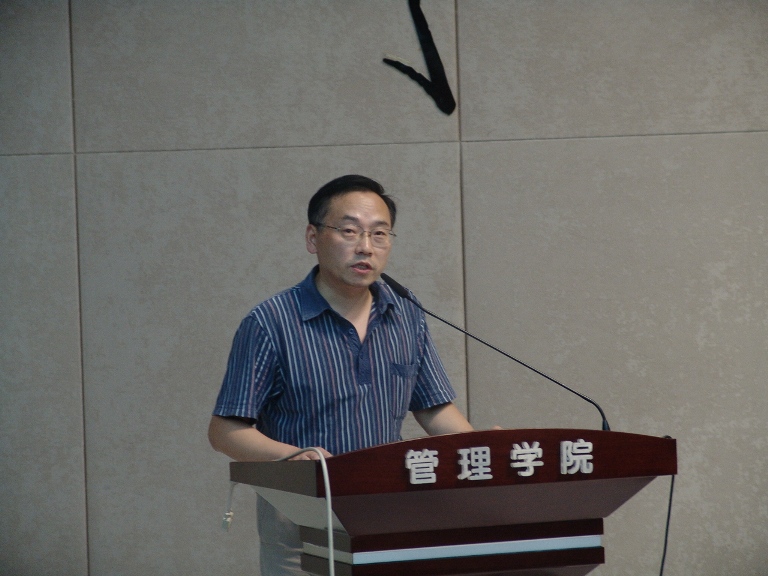 CAO Weilin stressed the education of students' EQ, and indicated the goals of graduate education of the School of Management.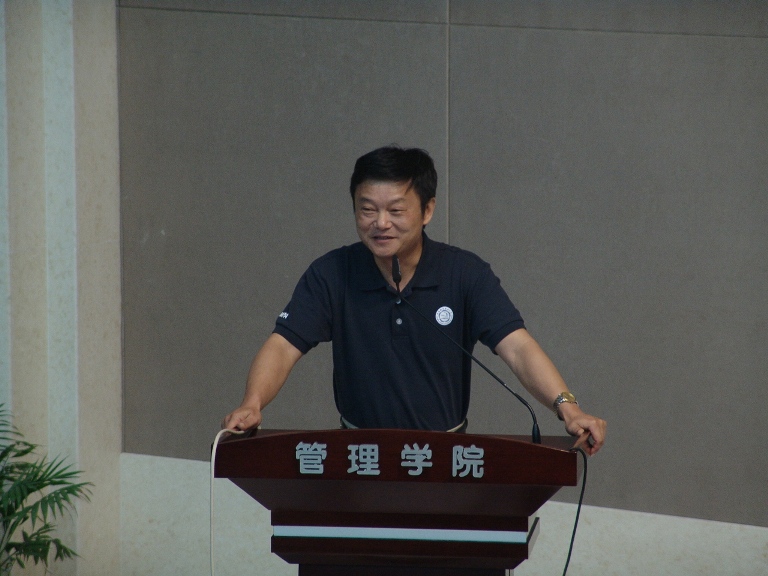 WU Jie, one author of One-Hundred National Excellent Doctoral Dissertations of China, spoke as the teacher representative. He reviewed the moment he attended the School of Management as a new graduate student eight years ago, and he witnessed the huge change of the school taken within these years. Through his study and work experience in the School of Management, he stated that students should fully respect and learn from supervisors, communicate more with classmates to co-master scientific research work and respect scientific integrity.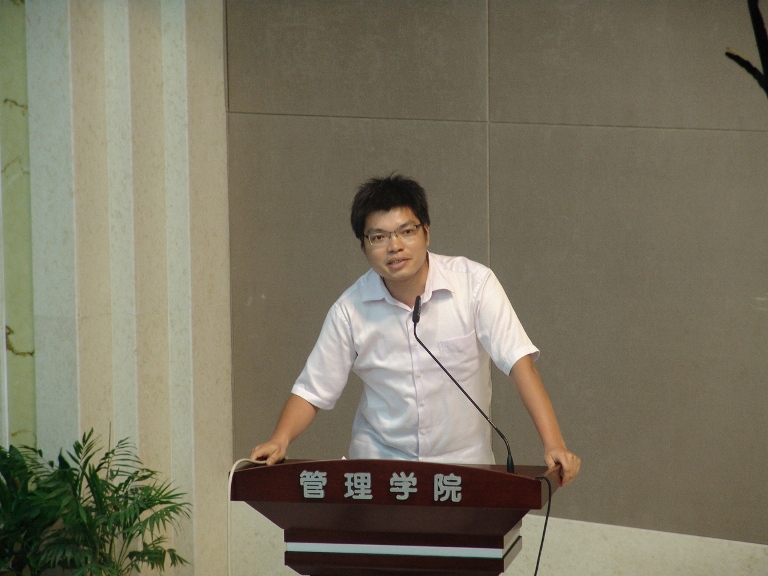 LIN Zhengzheng spoke as the representative of new graduate students. She indicated that she would not only study hard but also take part in social practice to be a high-level innovative talent.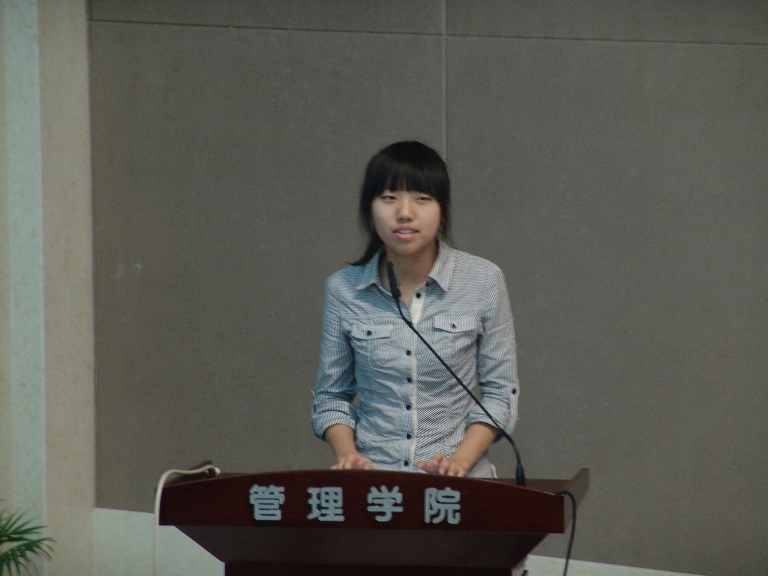 The meeting was declared ending by ZHAO Dingtao, and he wished students a complete success.