On July 11, 2015, 15 teams from 10 well-known colleges and universities of the east China area competed in the qualifying round of the third National Management Case Competition for the east China area, which was hosted by the Nanjing University business school. The two teams representing the USTC MBA prograam both achieved good results: The "First USTC team" won the first prize, and the "Second USTC team" won a fifth prize with a score a mere 0.03 lower than that of the third place team. In addition, ShengLiang Zhang, director of the center for MBA teaching, won the award for best coach.
The entire process of National Management Case Competition is divided into three stages: The campus elimination round, the regional qualifying round, and the national finals. The regional qualifying round was hosted by the Nanjing University Business School and the participating universities were the University of Science and Technology of China, Nanjing University, Shanghai University of Finance and Economics, China University of Mining, Nanjing University of Aeronautics and Astronautics, Nanjing Forestry University, Zhejiang University of Technology, Ningbo University, Jiangxi Finance and Economics University, and Anhui University of Technology. Each of the final total of 15 teams had fought through elimination competitions on campus, successfully going through the trials of the fierce competition.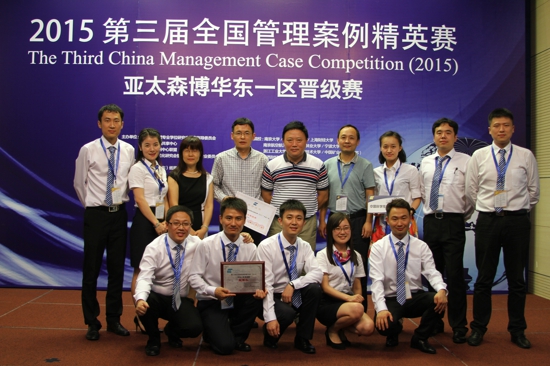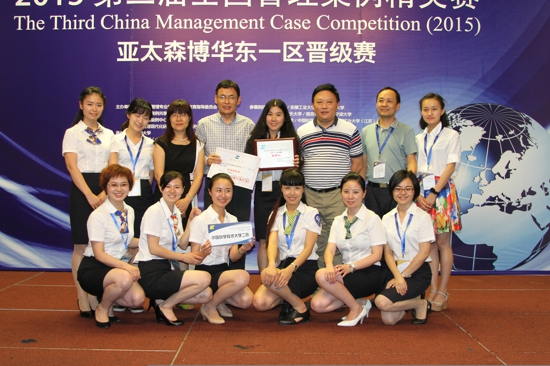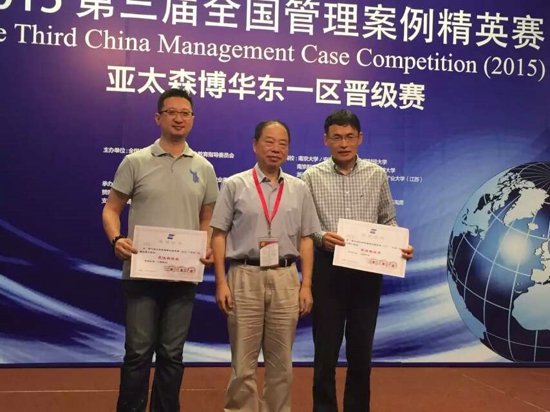 The national finals of the third National Management Case Competition will be held in September at Beijing Jiaotong University, and USTC is looking forward to good results once again.