The First Financial Frontier Summit was held in the USTC Lecture Hall Over the Water, hosted by the School of Management, USTC, on November 19th, 2016. Mr. Zhou Xianyi, member of the university party standing committee and vice president, was present and gave a speech. Yu Yugang, executive dean of the School of Management, and Guo Shengli, vice president of the Alumni Association, attended the summit with around 400 entrepreneurs and experts in government investment from the EDP center of USTC, EE center Shanghai, and EMBA center, sharing experiences of financial investment and wealth management. In the opening ceremony, Zhou Xianyi, Yu Yugang and Guo Shengli together unveiled a plaque . The First Financial Frontier Summit was primarily organized by the School of Management, USTC, which co-hosted the event with the EE center Shanghai and EDP center, USTC.
In his speech, Mr. Zhou Xianyi, a vice president of USTC, warmly gave a brief introduction about the past and present of USTC. He stressed that USTC has cultivated a great number of creative talents and gained a great number of achievements for the Party and the Country since the university's establishment in 1958. Meanwhile, adhering to the motto "Science serves the Country", USTC has been devoted to serving the construction of our country and local economic development, which has yielded fruitful achievements.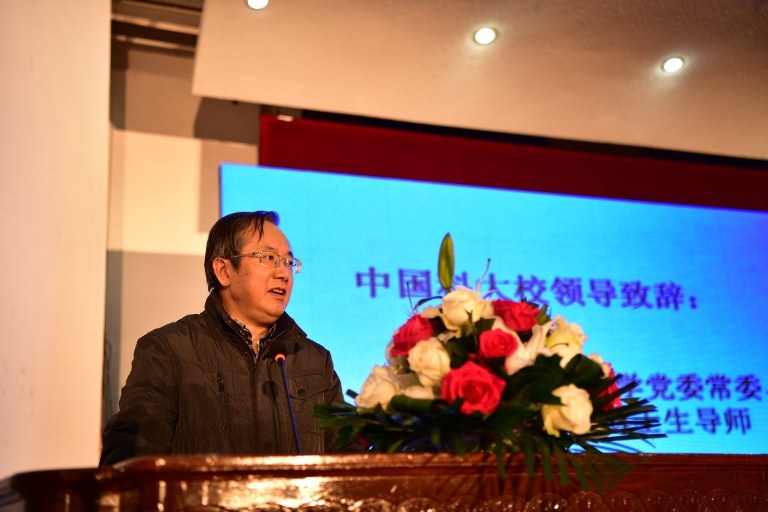 Executive Dean Yu Yugang also gave an address on behalf of the School of Management. He stressed that the opening of this summit and the unveiling ceremony with alumni finance experts from Shanghai will be a new beginning of the finance area in USTC. At the end of his speech, he introduced the recent progress of the USTC Institution of International Financial Research which is being co-constructed by USTC and Hefei city, pointing out that the institution is a model of cooperation between the university and the local government, having significant meaning for both USTC and Hefei city.