In the morning of 28 May, opening ceremony of initial EDP class held in the lecture hall of the School of Management, and 65 members of the initial EDP class from financial and real estate in Anhui witnessed the moment. The ceremony was hosted by WU Lin, director of EDP Centre.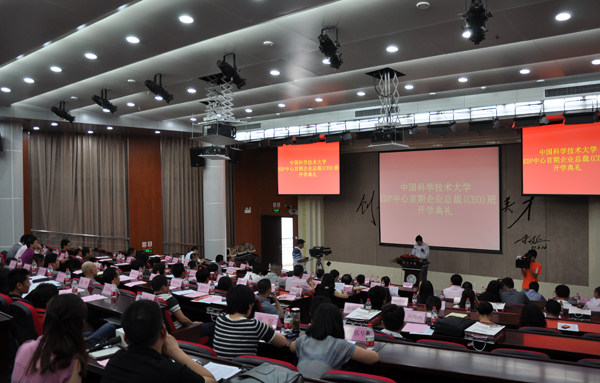 ZHAO Yongfei, director of Organization Department of USTC addressed at the ceremony firstly. He congratulated the opening of initial EDP class and welcomed all the EDP students. He stressed that EDP offers a platform for learning, exchange and cooperation, and it trains the learning skills of executives. Through the education, the key factor influencing happiness of students will improve. He hoped that students together with EDP Centre create a central business district of Anhui and even of China.
LIU Zhiying gave a speech on behalf of professors. He explicated the five direct goals of EDP, namely acquiring knowledge, building knowledge system, forming exchange platform, seeking cooperation opportunity and setting example for next generation. He hoped students can acquire learning skills and provide powerful support to enterprises and economic development after one-year education.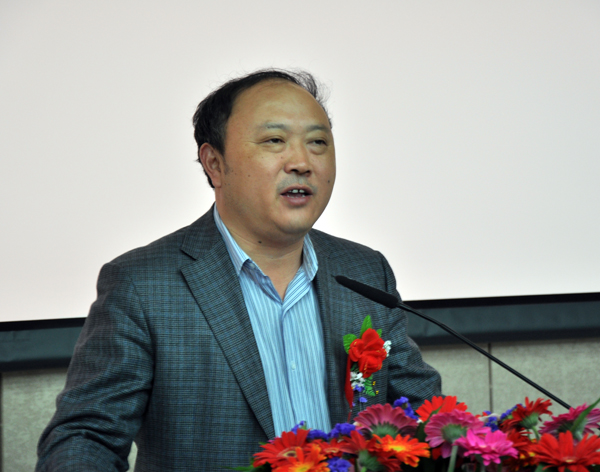 WANG Peng, general manager of Hefei Huaicheng Power Equipment Co., Ltd, spoke on behalf of the students of initial EDP class. He expressed the excitement of going back to campus after graduation and joining the School of Management, USTC. He indicated that he will cherish the learning opportunity and will work for the development of the company and EDP Centre.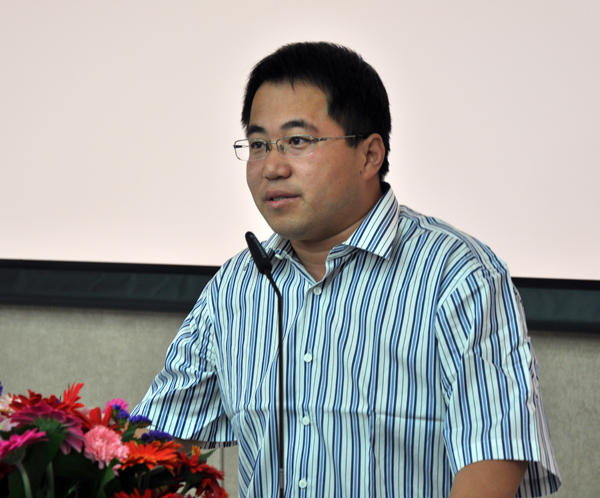 WANG Maohe, vice president of EMBA Entrepreneur Association gave a speech on behalf of EMBA students. He shared the studying notes of more than one year with EDP students, and he considered keeping trustful and modest is the key of study. Then he gave a brief introduction to EMBA Entrepreneur Association and its aim—to provide service and exchange platform for students. He hoped EDP students join the Entrepreneur Association so as to create more miracle in USTC.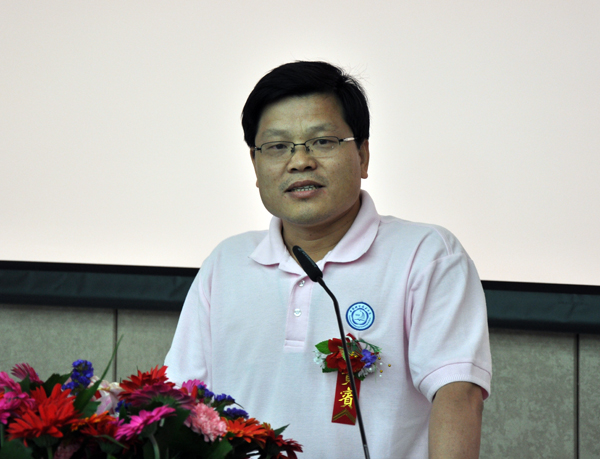 In the end, WU Lin introduced the EDP program and asked the students to keep tolerant and supportive and to obtain knowledge and skills.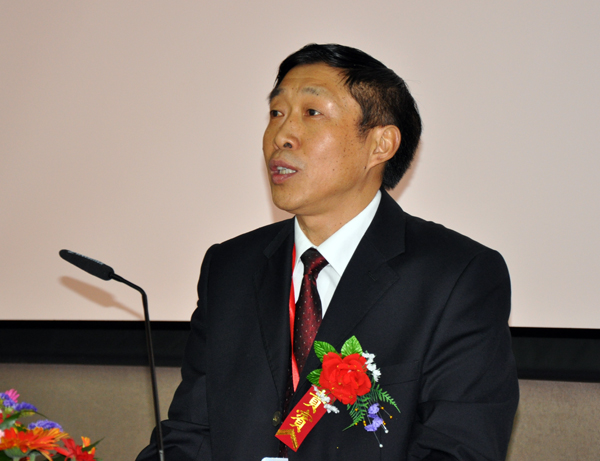 After the ceremony, students of the initial EDP class took photography with faculty present in the front of the building of the School of Management.

Initial EDP class, duration of one year, will take classes on one weekend per month. The courses and faculty can be chosen to meet the requirement of students.