At the invitation of School of Management Executive Dean Yugang Yu, Professor ChengBin Chu (a guest professor of our school) from Ecole Centrale Paris visited our School from July 15 to July 19, 2015. During the visit, Prof. Chu conducted a series of academic exchange activities with teachers and students of our School, and made an academic presentation entitled "Agility Issues in Supply Chain". The report attracted a lot of teachers and doctoral and master's students. Professor Gongbin Bi presided over the report meeting.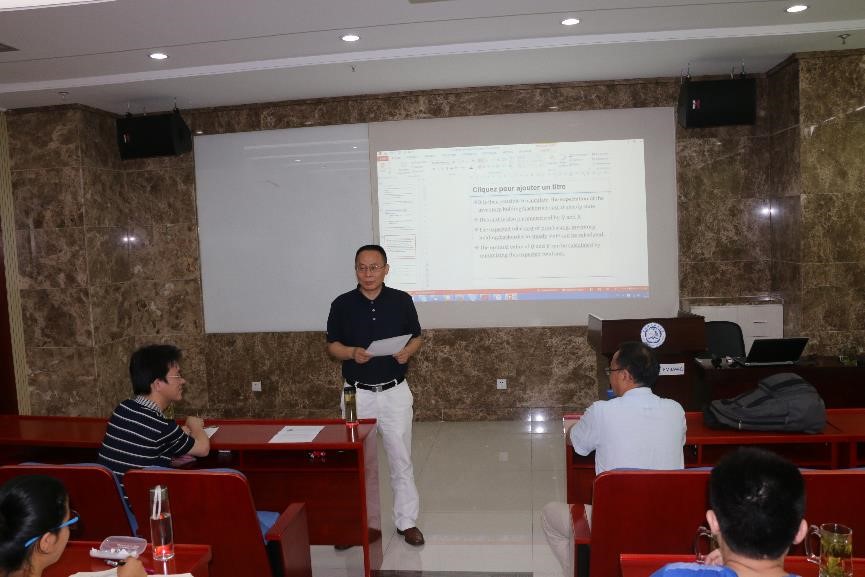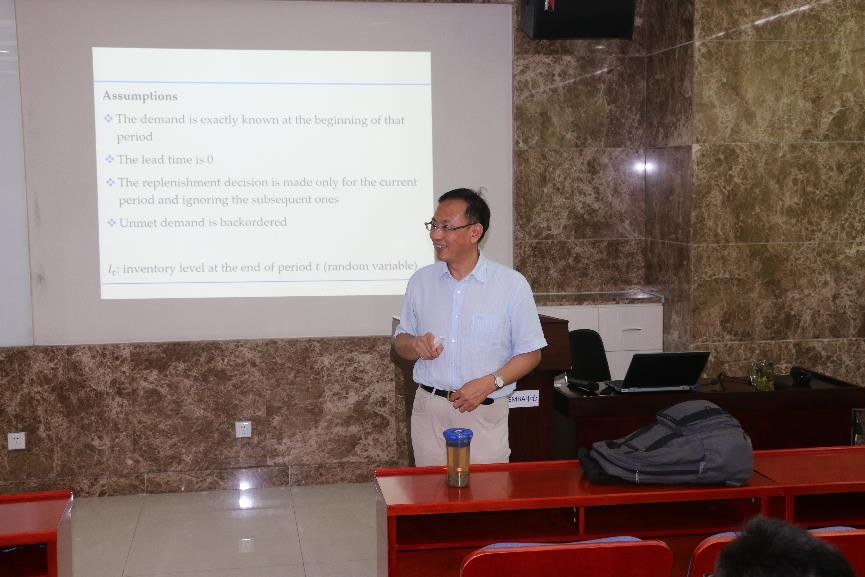 Flexible supply chain research is an important issue in the field of supply chain management, and a focus on the supply chain flexibility issue is particularly necessary in increasingly complex and volatile market situations. Focusing on this context, Prof. Chu described the usefulness of the flexibility and agility of the framework and implementation of supply chain flexibility and agility means. Using the scientific definitions of supply chain flexibility, agility concepts, and measures, he systematically described problems of supply chain flexibility and agility's impact on supply chain performance. In addition, Prof. Chu raised profound insights on how to achieve a flexible supply chain contract coordination and concluded with future research directions in this field. The report made the teachers and students have a deeper understanding about cutting-edge issues of flexibility and agility and the research directions of supply chain dynamics. After the lecture, Prof. Chu gave patient and detailed answers to questions raised by teachers and students about model analysis and future research issues.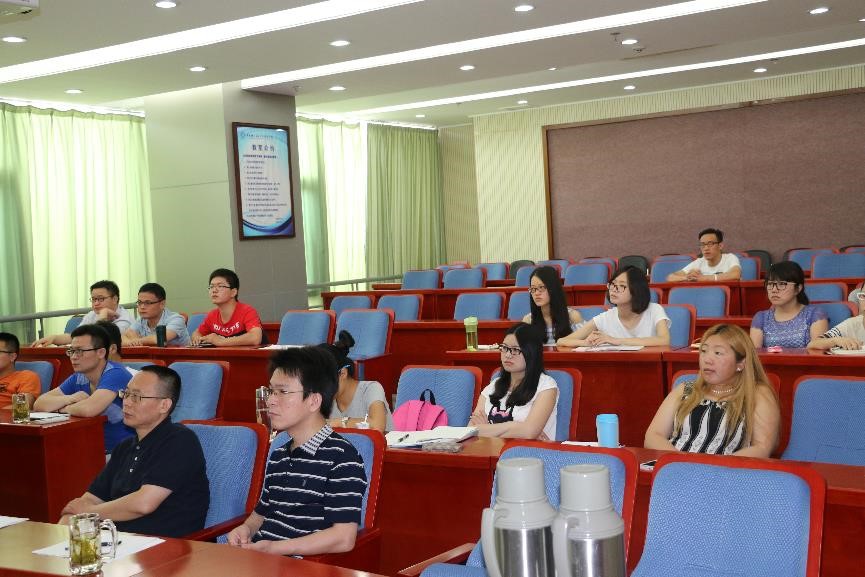 During the visit, Prof Chu listened patiently to around ten student study reports, and gave good comments and guidance. Meanwhile, Prof. Chu also taught teachers and students about algorithms related to dynamic programming and their application in supply chain management research.
Professor Chu is currently a Professor of Supply Chain Management at the Ecole Centrale de Paris (co-financed by Carrefour, LVMH, SAFRAN, and Sanofi), a professor at the national level in France, a Changjiang Scholar Professor of the Ministry of Education (Management Science and Engineering), and a Leader of the Ministry of Education Innovation Team. He is currently a deputy editor of IEEE Transactions on Automation Science and Engineering as well as IEEE Transactions on Industrial Informatics. He serves on the editorial board of Computers & Industrial Engineering and some other journals. He has presided over and completed more than 20 research projects funded by the EU, French central and local governments, or enterprises, and he has published over 120 papers in Operations Research, SIAM Journal of Computing, the European Journal of the Operational Research, and other well-known international SCI journals. His papers have been SCI cited more than 1600 times. He won the Robert Faure Award which is the most important award in the field of operations research in France, the "1998 Best Transactions Paper Award" awarded by the IEEE Robotics and Automation Society, and the 2013 IEEE ICNSC International Conference "Best Application Paper Award". He worked as a Distinguished Visiting Professor in the School of Management of Jiaotong University and as an overseas dean of the Department of Industrial Engineering at USTC. He has been a visiting professor at the University of Science and Technology of China, Tongji University, and other institutions.